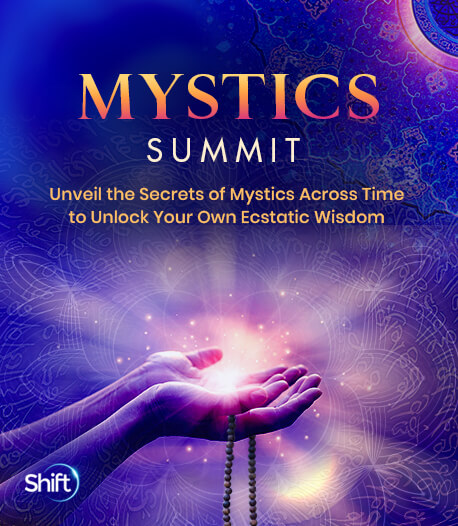 Program & Replays

The Drop That Contains the Ocean
Broadcast on August 15, 2022
With Kabir Helminski
Hosted by Mike Morrell
The true human being is the ripened fruit on the Tree of Life. Sufism aims to develop a faculty of the human being which is capable of communion with God, the ultimate Truth. This faculty is neither obvious to the physical senses nor to the thinking mind, but is experienced through developing a fine receptivity down to the deepest level of our souls, including even the subconscious mind. Join Kabir Helminski in a powerful dialogue about spirituality.
In this session, you'll discover:
Meditation, in the deepest sense, is the art of communion with the Divine One, opening ourselves to the life force within
Spiritual maturity is the balance between individual mastery of ourselves and surrender to the Divine
Today the technocratic challenge of artificial intelligence and trans-humanism calls for a clear understanding of humanness
The opinions expressed here are those of the author/presenter and are not representative of Shift Network employees, customers, or other presenters.
Love this Speaker and What They Have to Say?
It can be yours to keep... forever.
Get lifetime access to the summit and bonus material by upgrading now!
UPGRADE HERE
Kabir Helminski
Shaikh Kabir Helminski
Kabir Helminski is a translator of the works of Rumi and others, a Shaikh of the Mevlevi Order which traces back to Jalaluddin Rumi, co-director of The Threshold Society (Sufism.org) and director/founder of the Baraka Institute (barakainstitute.org). The focus of his work is contributing to a new language of spirituality to express the fundamental psychological and metaphysical truths of the spiritual process. In 2009 Kabir was named one of the "500 Most Influential Muslims in the World." He has toured as Shaikh with the Whirling Dervishes of Turkey bringing Sufi culture to more than 100,000 people. His books on spirituality, Living Presence, and The Knowing Heart, have been published in at least eight languages. Among his recent publications are Love's Ripening: Rumi on the Heart's Journey... The Rumi Daybook... Holistic Islam... and In the House of Remembering: The Living Tradition of Sufi Teaching. In 2023 The Mysterion: Rumi and the Secret of Becoming Fully Human is being published by Shambhala.