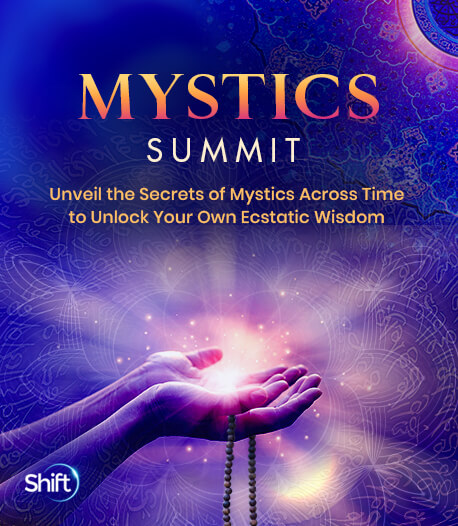 Program & Replays

Return to Innocence: IFS as a Paradigm for Wholeness and Connection
Broadcast on August 16, 2022
With Dr. Simona Chitescu Weik
Hosted by Mike Morrell
IFS is a more than a psychological modality, it is a way of seeing and perceiving oneself, the world, and the Divine. Dr. Simona Chitescu Weik names it as an inward journey that connects us to the various fragmented parts of our being and moves us toward harmony and wholeness. Its goal is not to get rid of our various parts and become a mono-mind, rather to connect each part to Self energy, help unburden it from its messaging, and allow it to play the role it desires to have in the system.
In this session, you'll discover:
Each person is made up of parts and Self, where the Self is the "pointe vi'rge," the essence and wholeness present at the core, the Divine manifestation woven into each unique soul
The truest, deepest reality of being human is that we are good and whole in our core Self, and that our goodness/wholeness is something we can access at anytime
IFS is a form of shamanic soul retrieval where the body and the world of embodied sensation plays a large role in helping us connect and unburden our fragmented parts
The opinions expressed here are those of the author/presenter and are not representative of Shift Network employees, customers, or other presenters.
Love this Speaker and What They Have to Say?
It can be yours to keep... forever.
Get lifetime access to the summit and bonus material by upgrading now!
UPGRADE HERE
Dr. Simona Chitescu Weik
Somatic Practitioner, Holistic Creativity Coach, Mystical Doula, Professo
Dr. Simona Chitescu Weik, PhD, is a poet, somatic practitioner, teacher, and holistic creativity coach born in Romania, currently living in Atlanta, GA with her husband and their wild & beautiful 6-year old daughter. Her work focuses on the integration of research-based therapies such as IFS (Internal Family systems), Somatic Experiencing, and  nervous system recalibration, with ancient wisdom modalities and spiritual companionship.
Her passion is for each of her clients and students to come into experiential knowledge of the richness and beauty of their being, of other creatures, and of the Universe. She further invites them to offer their gifts to the world from a place of wholeness and belovedness.
She is currently editing her full-length poetry collection, teaching, leading sacred circles, building a sustainable client practice, and nature bathing as often as she can. Her poems and essays appear in Rattle, The Allender Center Blog, The Cimarron Review, Terminus, The Adirondack Review, and The Harvard Review among others. You can find out more about her work at simonaweik.com, and read some of her musings & whimsies on Instagram at dr.simonaisabella.