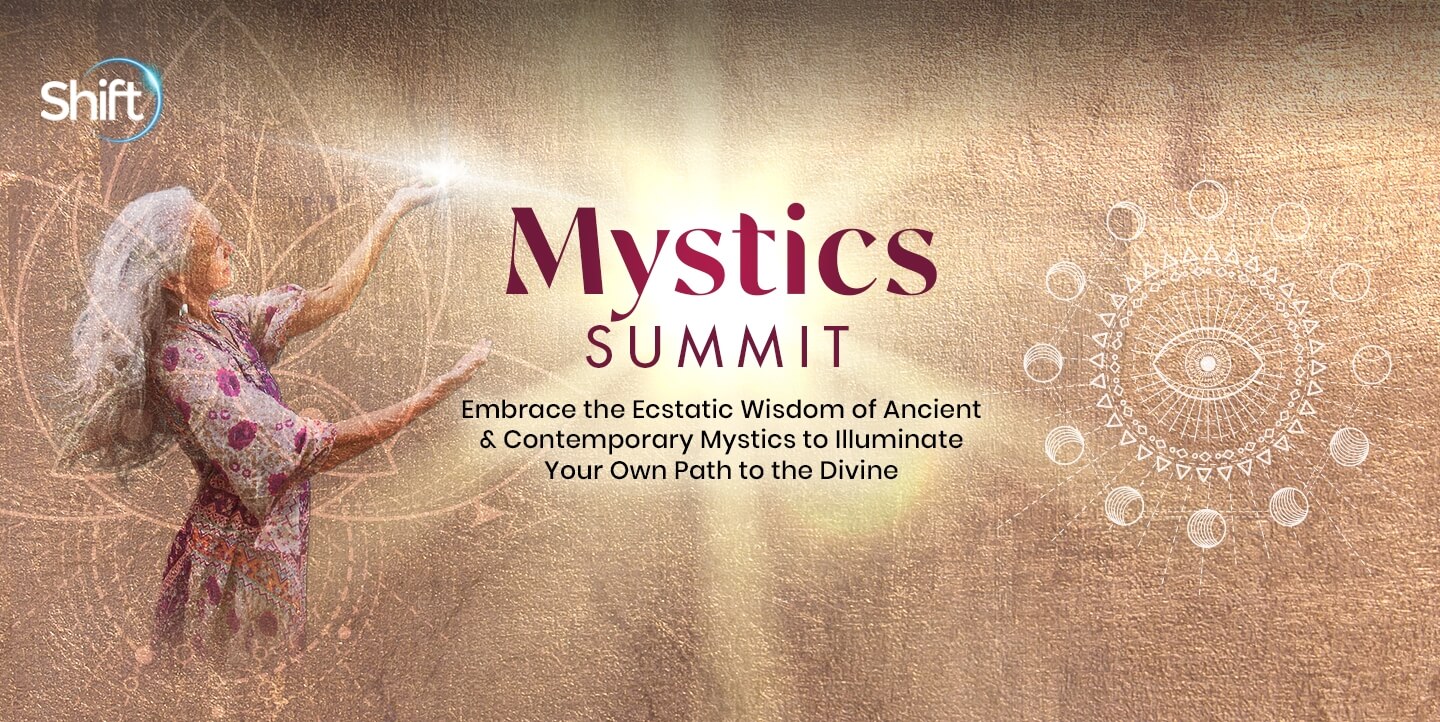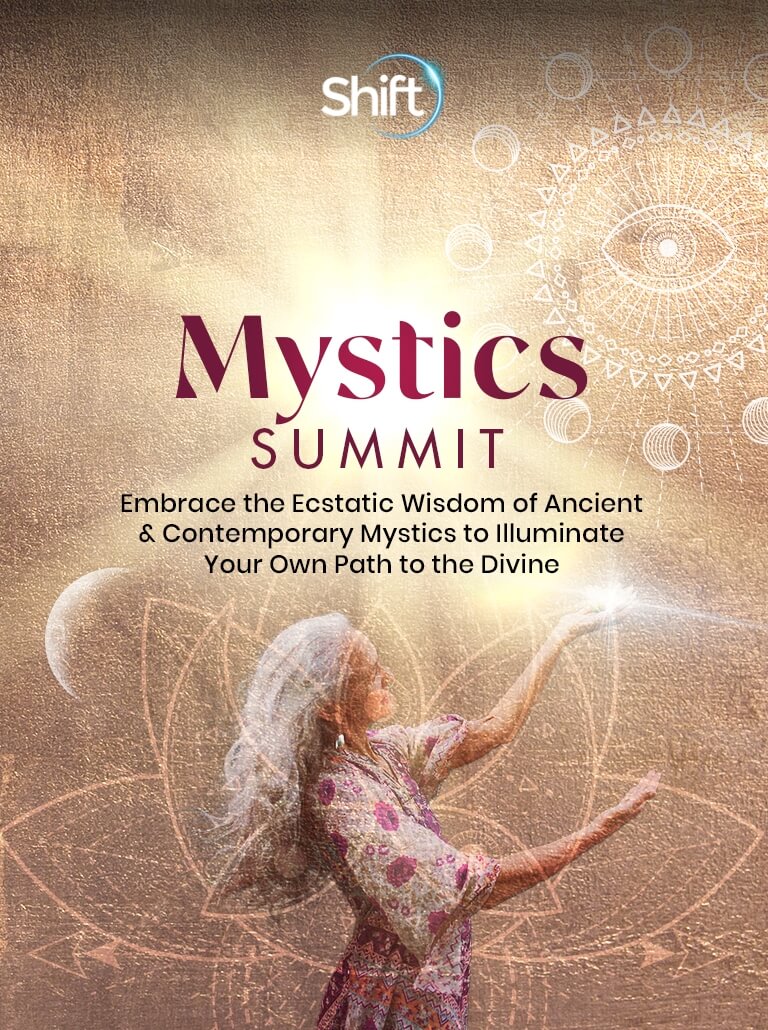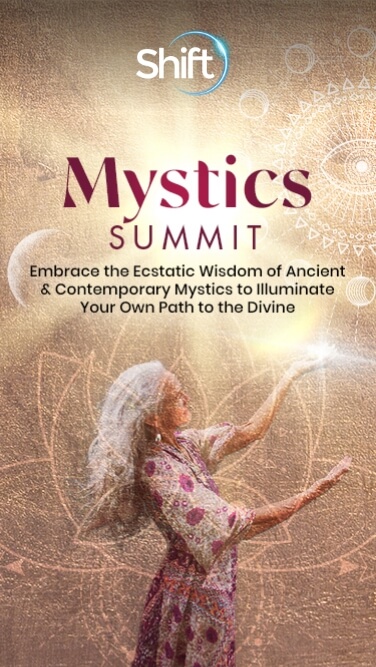 Begin immersing yourself right away in an array of timeless teachings...
Here's What You'll Receive WITH YOUR UPGRADE:
The Mystical Wisdom Collection 2023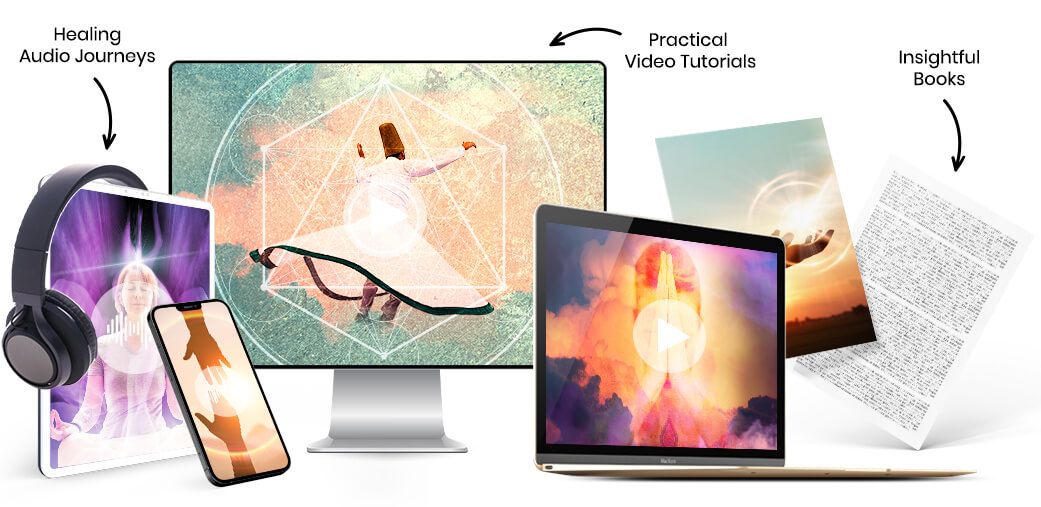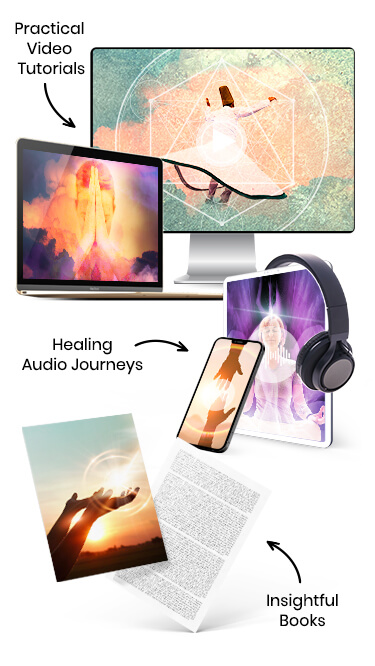 Unlock ongoing access — not only to all the series sessions but also to this very special collection of powerful, transformational bonus teachings only available in the Mystical Wisdom Collection 2023.
This package gives you INSTANT and ongoing access to:
| | |
| --- | --- |
| | Streaming Videos of the sessions in the 2023 Mystics Summit to watch on any connected device |
| | Audio Recordings of the sessions in the 2023 Mystics Summit — listen on any connected device |
| | PDF Transcripts of sessions to refer back to, follow directions, take notes, highlight, and search for keywords |
| | Your BONUS PACKAGE of TWELVE bonuses contains two exclusive master practicums from Matthew Fox & Dr. Jennifer Lisa Vest, Shift course samplers from beloved faculty, audio books, meditations, and supplemental guides that will bring you deeper into your practice (already a $500.00 value!) |
Regular Price: $247
LIMITED-TIME OFFER:
$123


You'll receive INSTANT and ongoing access to: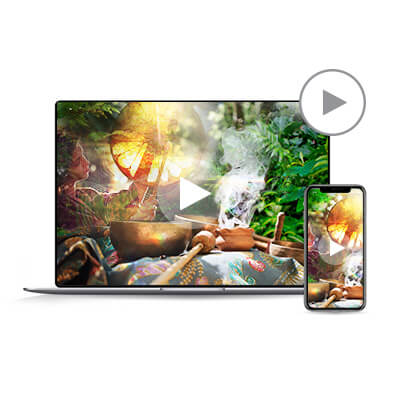 Getting on the Mystic's Path: Lessons From Global Indigenous Traditions
A 90-Minute Master Practicum With Dr. Jennifer Lisa Vest
In this experiential master practicum created exclusively for The Shift Network, Dr. Jennifer Lisa Vest (Seminole Mixed Blood) shares examples of mystical experiences originating from various sacred Indigenous traditions, noting common themes that emerge — expanding one's consciousness, unifying the self with the higher cosmos, and experiencing the perpetual now as a state of beauty and bliss. She also shares stories of famous American mystics of Indigenous origin or influence, including George Washington Carver, Harriet Tubman, and Black Elk-Lakota Chief Crazy Horse.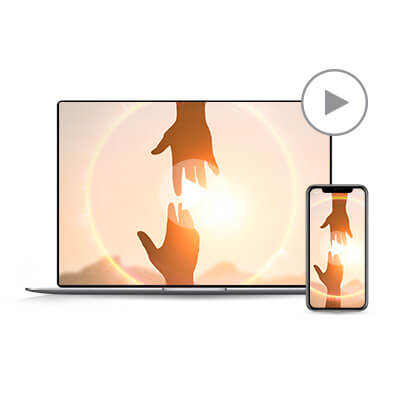 Unio Mystica: Sacred Path to Healing Humanity's Original Wound
A 90-Minute Master Practicum With Matthew Fox
In this experiential master practicum created exclusively for The Shift Network, contemporary modern mystic, author, and renowned spiritual pioneer Matthew Fox explores the teachings of humanistic psychologist Otto Rank, who suggested that the unio mystica (or mystical union) offers a powerful healing — through love or art — of the original wound humanity inherits when we involuntarily leave our mothers at birth. Our primal separation, he postulates, can be re-triggered by other separations we experience later in our lives… so this sacred blessing of grace can bestow an immeasurable positive healing impact upon our psyches.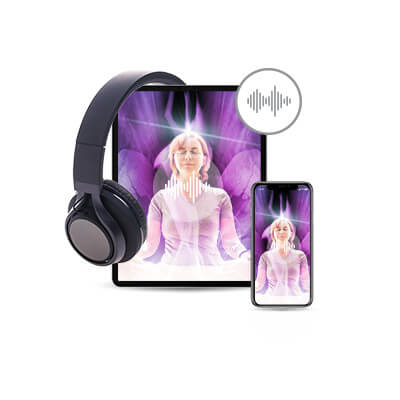 The Shower of Grace Meditation Practice
An Audio Session From Rev. Miranda Macpherson
In this 22-minute guided audio meditation, Rev. Miranda Macpherson leads you through an exceptionally nourishing practice that ushers you into a receptive condition, opening the crown chakra and "Mo Center" just above the head. Harnessing devotion and visualization, it invites you to receive blessings that surpass the mind — whether emerging from enlightened beings, celestial forces such as bodhisattvas or angels, or light itself.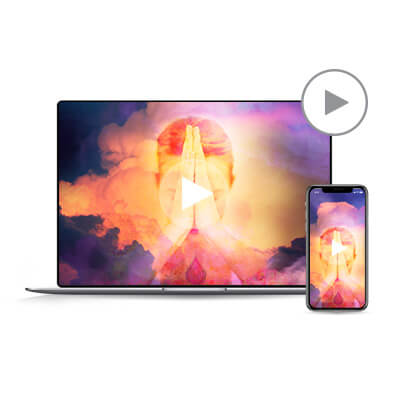 Healing Retreat: The Aramaic Prayer of Jesus
A 2-Part Video Training With Neil Douglas-Klotz, PhD
Neil Douglas-Klotz, PhD, leads viewers on a 2.5 hour webinar journey through the "Aramaic Prayer of Jesus" (otherwise known as the "Lord's Prayer") with chant, music, and guided meditation — teaching each line briefly along the way. This video training features a group retreat and meditation that was held for personal and global healing. The material is presented in English along with a German translation, and also includes subtitles of the original Aramaic text.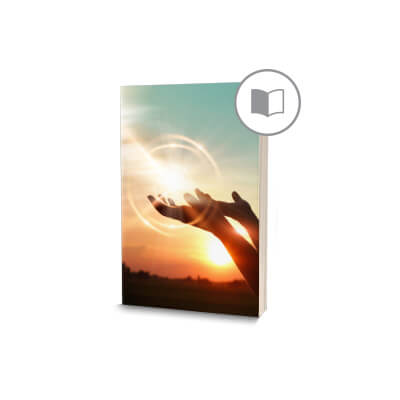 Applied Mysticism: Invoking the Angels
A Downloadable E-guide From Sunny Dawn Johnston
This informative 51-page e-guide offers a 9-step process that provides supportive practices to help you maintain a direct connection to the sacred. You'll explore experiential exercises that will guide you to meet the 7 archangels — and discover how to ask for the help and healing they'll gladly share to restore your body, mind, and soul. This workbook includes affirmations, invocations, visualizations, and written exercises.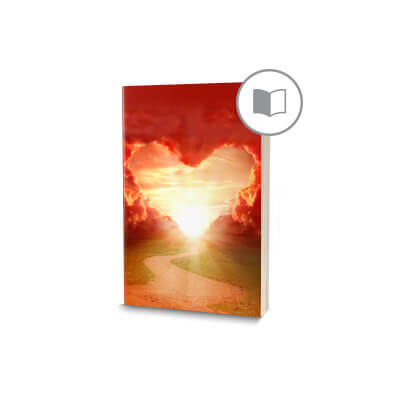 Quotes From a Course in Miracles
A Downloadable E-guide From Pam Grout
This 50-page collection of quotes from A Course in Miracles is a handy e-guide reference providing healing, transformative stories and teachings from across the ages. Sometimes, all you need is a quick reminder when the ego's story has you by the throat.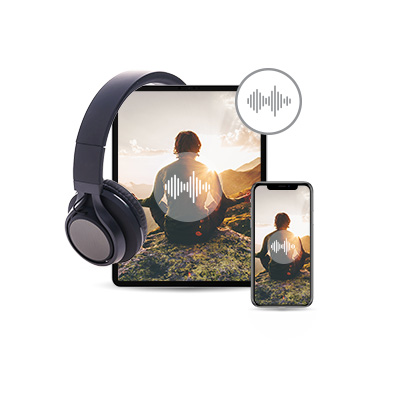 Durga Mantra for Protection
A Guided Audio Meditation From Brenda McMorrow
Chant artist and teacher Brenda McMorrow will lead you through a 10-minute guided audio meditation, as you allow yourself to experience the healing and calming vibrations inherent in the Sanskrit mantra "OM DUM DURGAYEI NAMAHA" — which translates as "Salutations to the one who bestows compassion, fearlessness, and patience. Bless me with protection and love."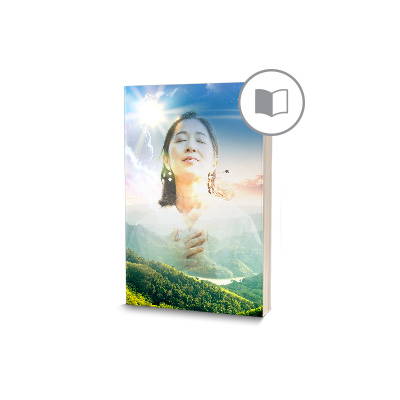 Healing the Split Within
An E-Chapter From Janna Gosselin 
In this e-chapter from Janna Gosselin's upcoming book Julian of Norwich: Practical Advice for the Spiritual Path, she discusses the theory, based on Julian's visions, that humans have both earthly and heavenly selves. According to Julian, we "split" intentionally so that our heavenly self resides with God, while our earthly self resides on Earth — causing us to experience unease and distress. Included are two practices to help heal the split… Waiting for God… and Sweet Talking the Self.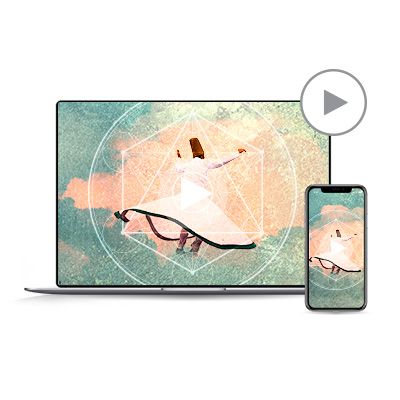 Cultivate a Body of Light With Sacred Sufi Dance
A Shift Course Sampler From Banafsheh Sayyad
In Sufism, one of the central pieces of this sacred path is Sama, or whirling dance. This beautiful movement connects the head, heart, body, and soul — and opens a channel for compassion, wisdom, and divine guidance. In these sessions with Banafsheh Sayyad, you'll experience ancient Sufi wisdom and the alchemical power of your divine nature through a dance that activates the deeper potential of your energy centers, known as chakras in the East.
You'll receive:
Module 1: Root Chakra — Enter the Body Temple
Module 2: Sacral Chakra — Awaken Sacred Sexuality
Module 5: Throat Chakra — Whirl to Surrender to Love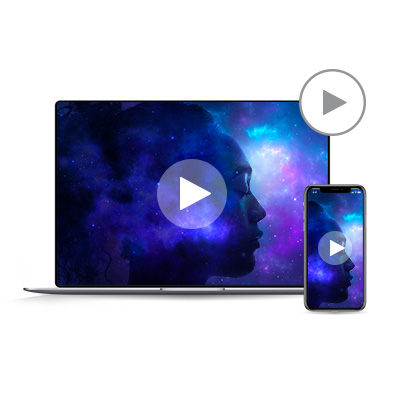 Ancient Mystic Wisdom to Repair Personal & Ancestral Wounds
A Shift Course Sampler From Rabbi Dr. Tirzah Firestone
Do you trust in a cosmic plan? Beloved Shift faculty Rabbi Dr. Tirzah Firestone believes that when you're born, your soul has already co-signed a blueprint for its purpose in coming into this lifetime. Join Tirzah for two modules from her ancestral healing course, where she'll share a beautiful, ancient, and sacred body of mystical wisdom within Kabbalah that can help you remember and align with your soul's path.
You'll receive:
Module 1: The Kabbalistic Journey of the Soul — What Is Your Life's Riddle?
Module 2: Healing Your Personal & Ancestral Wounds to Liberate Your Soul's Radiance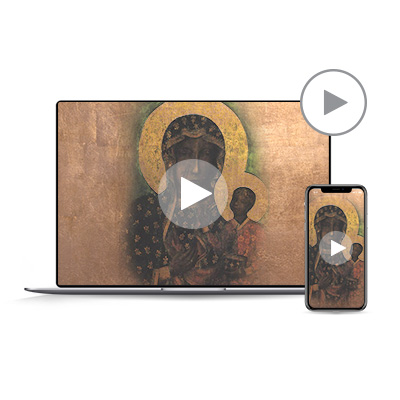 A Virtual Pilgrimage to the Black Madonna
A Shift Course Sampler From China Galland
The Black Madonna has long held the archetypal energies of all the world's goddesses — and the capacity to nurture, love, heal, and be reborn. She represents the deeper dimensions of the Sacred Feminine — instinct, sensuality, and connection to nature, drawing from the energies of earlier representations of the Holy Virgin Mother found in cultures around the world. In these modules with celebrated author, wilderness guide, and teacher China Galland, you'll explore the ways in which the Dark Mother can inspire you to take compassionate action.
You'll receive:
Module 1: Who Is the Black Madonna?
Module 2: The Power is in the Root — The Black Madonna at Einsiedeln, Switzerland
Module 5: The Dark Mother of the Americas, Our Lady of Guadalupe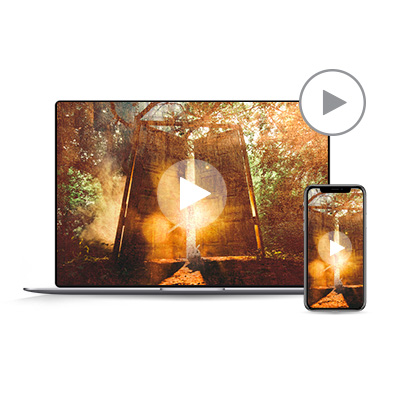 Deepen Your Relationship With Modern Mystics
A Shift Collection of Top Sessions From the 2022 Mystics Summit
In this insightful wisdom collection, you'll reconnect with divine love and grace to transcend overwhelm… discuss everyday ways you can initiate, manage, and guide mystical experiences… and explore insights gleaned from our beloved Shift faculty about their own mystical awakenings and experiences.
You'll receive:
"Cultivating Intimacy With the Mystics" with Mirabai Starr
"How to Have Spiritual and Mystic Experiences: The Essential Secrets and Strategies of Mystics Through the Ages" with Dr. William Bloom

"Finding Our Way Along the Healing Path: The Lineage of Thomas Merton" with James Finley, PhD
You'll receive these bonuses PLUS ongoing access to the video and audio recordings and transcripts of every summit session — fortifying your understanding of mystical wisdom teachings, and bringing more peace and fluidity to your daily life.
Cultivate an Ecstatic Heart by Turning Within
Mystical wisdom, ever fresh and life-giving, opens the door to peaceful allowing, providing you with a pathway to enter your inner chambers of sustained bliss.
By entering the world of spirit through these sacred portals, you'll be able to dive into a deep well of peace, enlightenment, love, and devotion…
… inspiring you to bridge ancient and modern methods that replenish your capacity for universal and timeless union with the sacred.
You're invited to cultivate an unshakable sense of your inner True North, charting your course safely back home as you return to mystical union with the Divine.
With the Mystical Wisdom Collection 2023, you'll be taking these timeless and profound teachings with you, steeping in practical, inspiring gems of wisdom you can return to time and again when needed, long after the summit is over.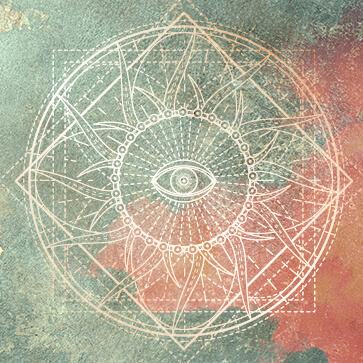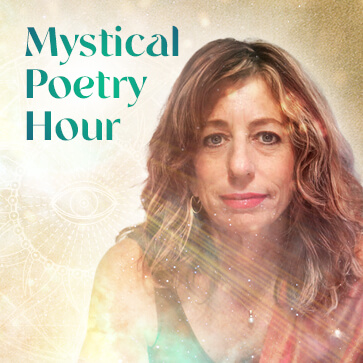 You'll also get to keep the special "Mystical Poetry Hour" session — curated by beloved author Mirabai Starr — featuring ancient works and two contemporary mystical poets, Maya Luna and Gabrielle Herbertson.
With this meaningful collection — accessible on demand — you'll uncover:
Here's What You'll Receive:
The Mystical Wisdom Collection 2023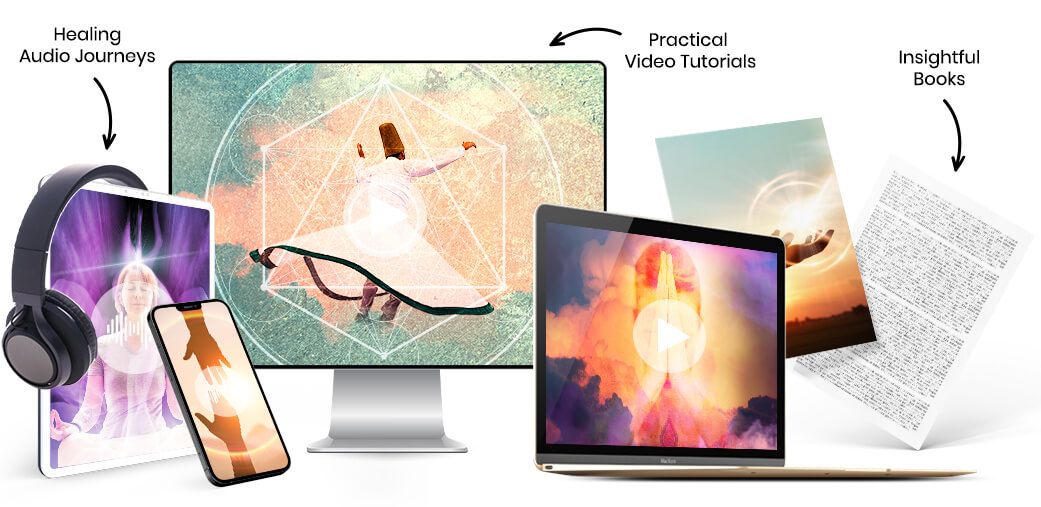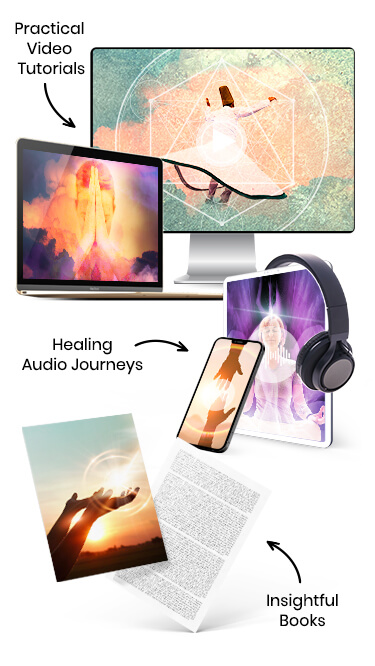 The Mystical Wisdom Collection 2023 gives you INSTANT and ongoing access to:
Regular Price: $247
LIMITED-TIME OFFER:
$123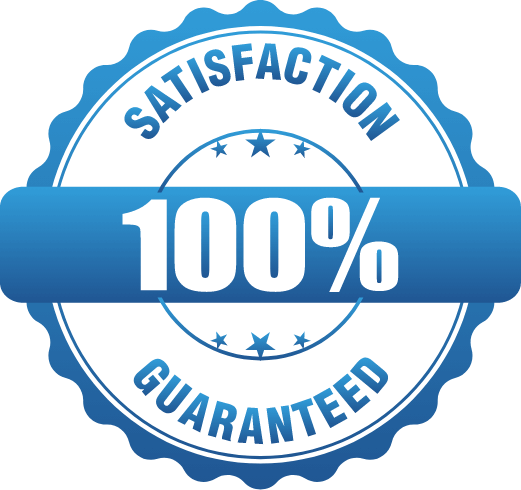 OUR 100% GUARANTEE MEANS NO RISK TO YOU!
When you upgrade today, your purchase is backed by our complete money-back guarantee. If for any reason at any time within 30 days you decide the Mystical Wisdom Collection 2023 is NOT right for you, just visit our Customer Service Center and request a refund. We'll cheerfully refund your payment in full within five business days.