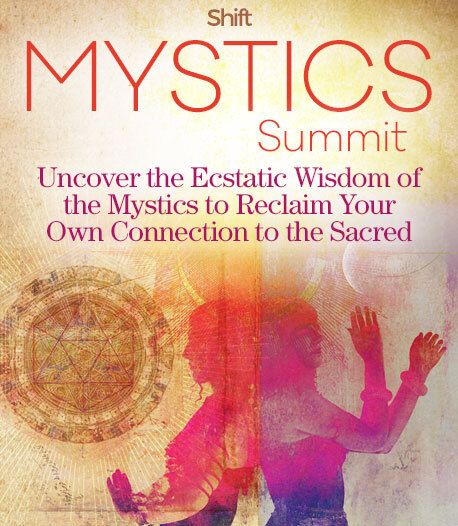 Program & Replays

Mother Ancestor Stories from the Womb of Love
Broadcast on February 05, 2021
With Tamam Kahn
Hosted by Mirabai Starr
Tamam Kahn combines early Islamic women's history with poetry, which allows her to develop and share a creation of inner cinema of life stories as she attunes to the women. She asks: what would they have said or done that may not be mentioned? She aims to bring them forward in the language of this time that they may be more alive to us.
In This Session:
She will give the women a voice and show their inner life
The listener will experience something of the women of early Islam
Tamam tells the story of the Sufi mystic, Rabia
Hear of a Oneness that unites us
The opinions expressed here are those of the author/presenter and are not representative of Shift Network employees, customers, or other presenters.
Love this Speaker and What They Have to Say?
It can be yours to keep... forever.
Get lifetime access to the summit and bonus material by upgrading now!
UPGRADE HERE
Tamam Kahn
Poet, Poetry Teacher
Tamam Kahn has been writing about women of seventh century Arabia and other early Women of Wisdom for over 20 years. She has led groups to sacred sites in Syria, Morocco, India, and Turkey. Tamam brings the feminine in Prophet Muhammad's family forward through poetry and narrative. As an historical biographer and poet outside formal academia, she worked with Harvard PhD scholar Dr. Arthur Buehler and his translations from Arabic for over 10 years. Her first book: Untold: A History of the Wives of Prophet Muhammad, won an International Book Award in 2011 and is translated and published in Indonesia. She was invited to read her poetry at Sidi Chiker World Meetings of Tassawuf Affiliates in Marrakech, Morocco in 2009 by King Muhammad VI's Cultural Minister, Dr. Sidi Ahmed Kostas. Her book, Fatima's Touch, Poems and Stories of the Prophet's Daughter was an International Book Award Finalist in 2016. Her poetry is recognized and applauded by accomplished poets such as Coleman Barks, Fred Chappell, Marilyn Hacker, Alicia Ostriker, and Annie Finch. In 2019 she gave a lecture at University of California, Davis and one at Naropa University.
She is currently writing poetry on Rabia al-Adawiyya, the 8th century saint from Basra. Tamam Kahn has been married to Pir Shabda Kahn for over 40 years. He is the spiritual director of the Sufi Ruhaniat International, a Sufi lineage, with outreach in over 25 countries.