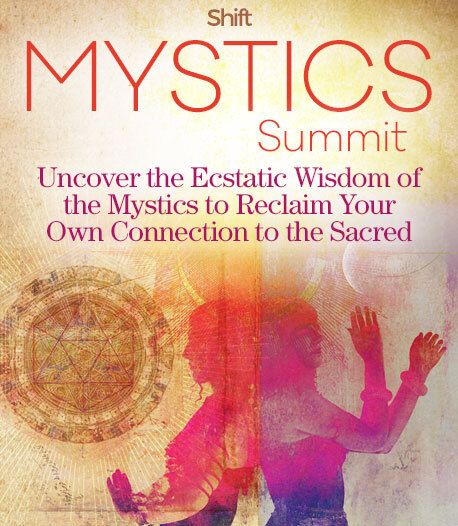 Program & Replays

Welcome Message From Your Series Host, Mirabai Starr
Hello, friends. I am Mirabai Starr, and I'm so happy that you've signed up for this journey that we're about to take together... this deep dive into the heart of the teachings and practices and poetry of the mystics of all spiritual traditions. In this gathering, I have had such profound soul conversations, so beyond anything I was expecting, with very well-known teachers of the mystics, and also some hidden jewels that I've had the great privilege of discovering — people who speak poetry from the depths of their being, people across the spectrum of the human condition and the spiritual family, as I said, known and unknown.
It's going to be for you, I think, as it is for me, a true transformational expedition — a voyage of the heart from which you will return transformed, this I can promise. I'm so glad you're taking the journey with me.
Mirabai Starr
Inter-Spiritual Author, Speaker, Retreat Leader, and Translator of the Mystics
Mirabai Starr is an award-winning author of creative nonfiction and contemporary translations of sacred literature. She taught Philosophy and World Religions at the University of New Mexico-Taos for 20 years, and now teaches and speaks internationally on contemplative practice and interspiritual dialogue. A certified bereavement counselor, Mirabai helps mourners harness the transformational power of loss.
Mirabai's newest book, Wild Mercy: Living the Fierce and Tender Wisdom of the Women Mystics, was named one of the Best Books of 2019 by Spirituality & Practice. It's essential reading for anyone ready to awaken the feminine mystic within and birth her loving, creative, and untamed power into the world.
Mirabai has received critical acclaim for her revolutionary new translations of John of the Cross' Dark Night of the Soul and Teresa of Avila's The Interior Castle. She is author of the poetry collection Mother of God Similar to Fire, a collaboration with iconographer William Hart McNichols, and the award-winning book God of Love: A Guide to the Heart of Judaism, Christianity and Islam. The transparency of her journey through grief in her memoir Caravan of No Despair: A Memoir of Loss and Transformation is a gift to those who are struggling with unimaginable losses.
Mirabai was named one of 2020's 100 Most Spiritually Influential Living People in Watkins Mind Body Spirit magazine.