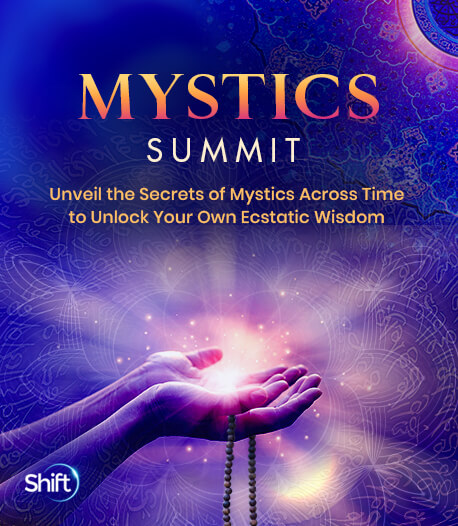 Program & Replays

Finding the Queer Divine in Hermetic Qabala
Broadcast on August 18, 2022
With Enfys J. Book
Hosted by Mike Morrell
As a nonbinary, bisexual magickal practitioner, Enfys J. Book struggled to discover their magickal practice while coming to terms with their gender and sexual identity. But the queerness of the Divine unfolded as they deepened their study of Hermetic Qabala, a framework for understanding and experiencing "life, the Universe, and everything" (to quote Douglas Adams, wildly out of context). Learn why Qabala is an affirming spiritual tool for queer practitioners in this conversation.
In this session, you'll discover:
Hermetic Qabala is an innately queer-inclusive spiritual framework for raising consciousness and manifesting a better world
Approaching Hermetic Qabala as a queer spiritual tool gives us a valuable spiritual lens for the queer milestones in our lives
It is incumbent on every generation of Hermetic Qabalists to add to and deepen our collective understanding of the Tree of Life
The opinions expressed here are those of the author/presenter and are not representative of Shift Network employees, customers, or other presenters.
Love this Speaker and What They Have to Say?
It can be yours to keep... forever.
Get lifetime access to the summit and bonus material by upgrading now!
UPGRADE HERE
Enfys J. Book
Author of "Queer Qabala" and Creator of MajorArqueerna.com
Enfys J. Book (they/them) is a high priestx (3rd degree) of the Assembly of the Sacred Wheel tradition in the mid-Atlantic. They are the author of "Queer Qabala: Nonbinary, Genderfluid, Omnisexual Mysticism & Magick." They have taught many classes on Tarot, Hermetic Qabala, and queering one's magical practice, including "The Genderqueer Tree of Life," "Qabala's Queer Connections," and "Queering Your Magickal Practice." As a nonbinary, bisexual pagan, Enfys employs a queer lens to break down limiting binaries in magickal theory and practice, and advocate for bi-, trans-, non-binary/genderqueer-, queer-, and asexual visibility and inclusion.
They are also the creator of majorarqueerna.com, a website devoted to queer magickal practice with a focus on Qabala, and host a biweekly Livestream interview show called "4 Quick Q's: Book Talk with Enfys," wherein they interview pagan authors using questions determined by a roll of the dice.