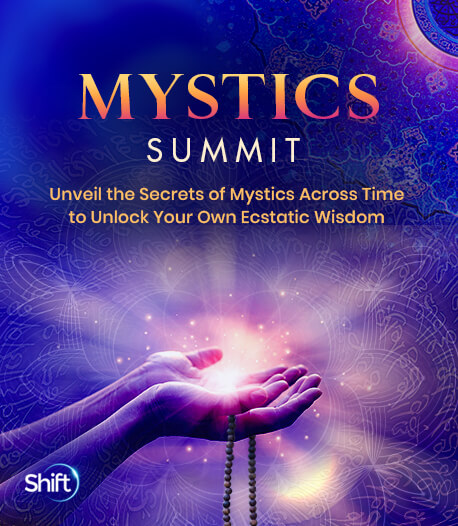 Program & Replays

Know Yourself and Be Free: Yoga and Vedanta for Radiant Health, Peace of Mind, and Inner Freedom
Broadcast on August 18, 2022
With Rukmini Chaitanya
Hosted by Carmen Acevedo Butcher, PhD
Discover how you can overcome stress and attain equanimity, self-compassion, and happiness through the ancient wisdom of yoga and vedanta. With Rukmini Chaitanya, uncover the meaning of life and evolve by healing your body and mind, letting go of false identifications and reclaiming your True Nature, absolute bliss. Learn yoga's 5 points and 4 paths and the spiritual life's 3 pillars-community, practice, and study. Explore Unity in Diversity and your oneness with the Divine. Includes a lovely chant.
In this session, you'll discover:
How to cultivate equanimity during life's challenges and uncertainties
The 5 points of Yoga for Radiant Health and Peace of Mind
The 4 paths of Yoga for harmonious development, healing, purification, and Self-Realization
The opinions expressed here are those of the author/presenter and are not representative of Shift Network employees, customers, or other presenters.
Love this Speaker and What They Have to Say?
It can be yours to keep... forever.
Get lifetime access to the summit and bonus material by upgrading now!
UPGRADE HERE
Rukmini Chaitanya
Senior staff member and teacher at the Sivananda Ashram Yoga Retreat Bahamas
Rukmini Chaitanya is a senior staff member of the Sivananda Ashram Yoga Retreat Bahamas, and the personal assistant to Swami Swaroopananda, the Acharya, or spiritual director of the Ashram. She regularly teaches the Bhagavad Gita during the Sivananda Yoga Teacher training as well as other courses on the Bhagavad Gita, Vedanta, positive thinking, meditation, and yoga philosophy.
Rukmini Chaitanya is known for her enthusiastic and inspiring teaching style as well as for her devotion to the lineage and the scriptures. She is dedicated to each of her students and has an innate desire to share knowledge with them. She brings a great deal of clarity to every topic and is highly appreciated for her capacity to unfold complicated topics and present them in a coherent and pure way.