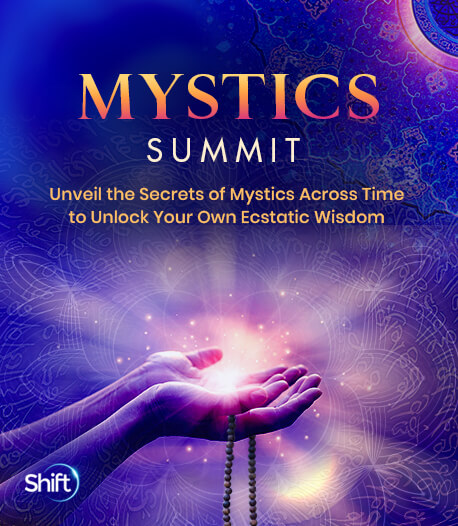 Program & Replays

Crazy Wisdom
Broadcast on August 15, 2022
With His Sacred Humanness, The Venerable Reverend Dr. Heiwa no Bushi
Hosted by Mike Morrell
His Sacred Humanness, The Venerable Reverend Dr. Heiwa no Bushi explores the subject of honesty. The goal of developing a staunch understanding of ourselves may propel us into confusion and doubt, yet the goal of truth is to be found in the chaos of it all. Together, we will talk about being human from a cellular and psychological plane, which we suppose is holy.
In this session, you'll discover:
What it means to be the victim of the post-traumatic stress disorder of your parents, and what does that look like regarding faith
Is spiritual materialism the poison of compassion creating an ill spiritual/religious life?
Should we let the phenomena of the chaos play out?
The opinions expressed here are those of the author/presenter and are not representative of Shift Network employees, customers, or other presenters.
Love this Speaker and What They Have to Say?
It can be yours to keep... forever.
Get lifetime access to the summit and bonus material by upgrading now!
UPGRADE HERE
His Sacred Humanness, The Venerable Reverend Dr. Heiwa no Bushi
Founder & Spiritual Leader of Sangha BodhiChristo
The Venerable Rev. Dr. Heiwa no Bushi is a living, breathing, primordially wise human being whose teachings have captivated the religious, interfaith, and inter-religious communities across the globe. He is a Buddhist-Christian monk and founder and former abbot of the Thomasville Buddhist Center in Thomasville, North Carolina. He is a former Christian minister, having served in the Christian denominations of Southern Baptist, Missionary Baptist, African Methodist Episcopal Zion, and Church of God (Anderson, IN). He has advanced degrees in philosophy and systematic theology. He also received formal training in both Mahayana and Daishin Zen Buddhism. Bushi places his teachings under the moniker of "BodhiChristo," which means "enlightened Christ," which is an amalgamation of the two rich religious streams of Buddhism and Christianity. His ability to deliver a devastating logic into the age-old war between the conversations of good and bad, right and wrong, God and the Devil is his spiritual superpower. His spiritual practice community of monks and lay practitioners now numbersover 117,000 individuals throughout the world and has been increasing since 2018 when he delivered a devastatingly insightful interview with The Liturgists Podcast. He has been interviewed by countless media personalities including Fred Bahnson of Harper's Magazine. He is a farmer, author, mystic, teacher, martial artist, and meditator. He lives a very reclusive life in North Carolina on his 24-acre farm with his best friend, chosen love, and fiance Ms. Star Sellers.