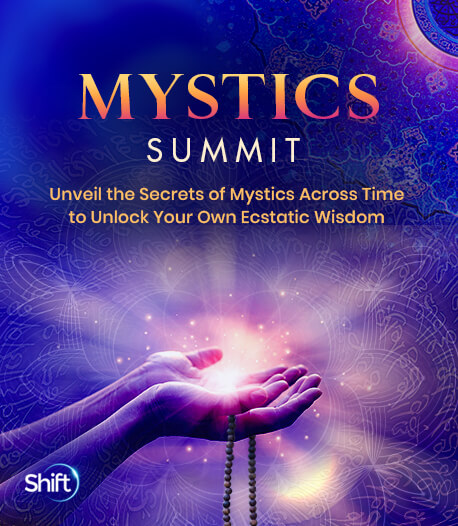 Program & Replays

We Have What We Need: Recovering Ancient Technologies for Healing & Resilience
Broadcast on August 17, 2022
With Micky ScottBey Jones
Hosted by Mike Morrell
Self-care, healing and resilience are buzzwords ringing through academia, pop culture and our communities, but conversations often lead to commercialized, shallow attempts at healing. We can find substantial, sustainable, communal ways of healing and building resilience through the technologies of our ancestors, wisdom of our cultures and lessons of elders. Through an exploration of Micky ScottBey Jones's healing lineages, she encourages you to awaken to and explore yours.
In this session, you'll discover:
Our ancestors and lineages offer healing technologies and tools that we can rediscover
Ritual, belief, community resistance and resilience of recent ancestors and elders remind us of the healing wisdom we can draw from for our own wholeness
Lineage-based models for wellness include medicine wheels, Kongoro cosmology, Hush Harbors and your own lineage
The opinions expressed here are those of the author/presenter and are not representative of Shift Network employees, customers, or other presenters.
Love this Speaker and What They Have to Say?
It can be yours to keep... forever.
Get lifetime access to the summit and bonus material by upgrading now!
UPGRADE HERE
Micky ScottBey Jones
MA, The Justice Doula, Certified Enneagram Coach, Facilitator
Micky ScottBey Jones (she/her) is a visionary leader in the fields of spiritual accompaniment and movement chaplaincy, and has trained hundreds of people in accompaniment, healing, and resilience building in social change movements. She has a B.S. in Consumer and Family Sciences from Middle Tennessee State University, a Master of Arts in Intercultural Studies from North American Institute for Indigenous Studies in partnership with Portland Seminary. In addition to academics, Micky has been trained in the spiritual, philosophical and practical aspects of Kingian nonviolence by the Rev. Dr. James Lawson. Micky is a certified enneagram teacher and coach and believes in the ancient-modern wisdom of the enneagram for individual and social transformation. She is a compassionate co-learning focused teacher, contemplative, resilience cultivator and writer who addresses spirituality, healing, burnout, collective care, transformative accountability, belonging and self-discovery.
Micky is author of Keep the Fires Burning: Conquering Stress and Burnout as a Mother-Baby Professional... contributing author of Becoming Like Creoles: Living and Leading at the Intersections of Injustice, Culture and Religion... and Keep Watch With Me: An Advent Reader for Peacemakers. She has contributed to the Oneing Journal through the Center for Action and Contemplation and the NAIITS Academic Journal. She's also been a guest on many podcasts including CTZNWELL, The Liturgists, Lord Have Mercy and Love Period. She is currently a regular co-host on the podcast Bruce Reyes-Chow and Friends.