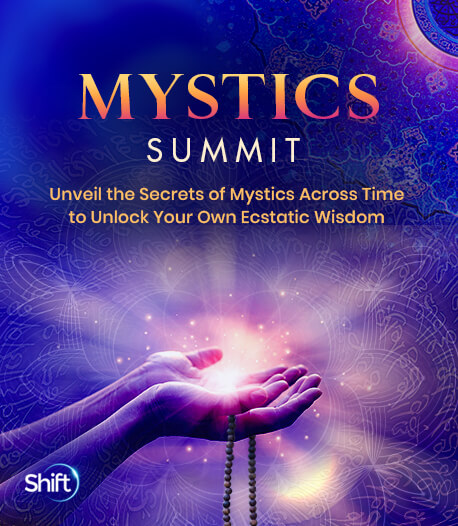 Program & Replays

Taoism, Energy, and Being Human in the 21st Century
Broadcast on August 19, 2022
With Grandmaster Mantak Chia
Hosted by Carmen Acevedo Butcher, PhD
Grandmaster Mantak Chia shares how he embarked on this spiritual path and what drew him to his lifelong explorations of Qi, plus the most important lesson his Taoist master taught him. Mantak Chia's teachings bring thousands-of-years-old practices into the modern world for our healing. In our world of cell phones, social media, AI, and other revolutionary technology, Mantak Chia teaches what it means to be human in the 21st century.
In this session, you'll discover:
How Taoism helps balance the main organs and internal energy
How to practice the Inner Smile Meditation for your wellbeing
The core teachings of Taoism for embodying peace and sharing it with others
The opinions expressed here are those of the author/presenter and are not representative of Shift Network employees, customers, or other presenters.
Love this Speaker and What They Have to Say?
It can be yours to keep... forever.
Get lifetime access to the summit and bonus material by upgrading now!
UPGRADE HERE
Grandmaster Mantak Chia
Grandmaster of Inner Alchemy & Qigong
Grandmaster Mantak Chia was born in Bangkok, Thailand in 1944. Recognized very early as having great potential for spiritual development, he was initiated into meditation practices by Buddhist monks at the age of six. While studying in Hong Kong, he learned Tai Chi Chuan, Aikido, and Kundalini Yoga from a variety of teachers.
His pursuit of Taoist teachings led him to meet Master Yi Eng, the White Cloud Hermit, a Taoist Master originally from Central China, living at that time in the mountains not far from Hong Kong. Master Yi Eng was to become Grandmaster Mantak Chia's principal teacher. Over a period of a few years, Master Yi Eng transmitted to Grandmaster Mantak Chia the most sacred and closely held Taoist practices, formulas, and methods of internal alchemy, culminating in the "Reunion of Heaven and Man."
Realizing that, as transmitted to him, these immortal practices could not easily be absorbed by Western students, Grandmaster Mantak Chia undertook to integrate them with his studies in Western physical anatomy. Through this process, he created a unique view of the internal aspects of these practices. With the Universal Healing Tao System, he has created for the first time a way for any individual to quickly get to the essence of subtle practices shrouded in secrecy for millennia. 
The author of dozens of books, booklets, and videos describing the theory and methods of these practices, Grandmaster Mantak Chia has taught thousands of enthusiastic students the principles of Taoist internal practice over the past 40 years. He has certified hundreds of instructors and practitioners to help in the transmission of these teachings.