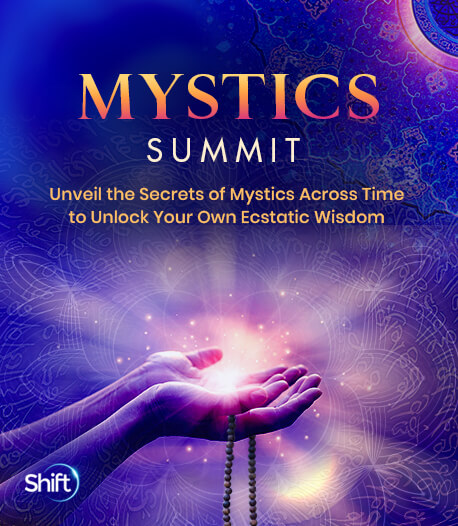 Program & Replays

Birthing the Quintessential Human: What, How, and Why?
Broadcast on August 19, 2022
With Raven Sinclaire
Hosted by Carmen Acevedo Butcher, PhD
In this time of planetary and personal crises, Raven Sinclaire teaches a clear blueprint that is available to guide us all. The ancient principles that inspired Plato, Hypatia, DaVinci, Queen Elizabeth, Copernicus, Tesla, Einstein, and others to leave their lasting marks are the same laws that can inspire and expand our own consciousness and creativity, and even more profound as they also hold the keys to human evolution.
In this session, you'll discover:
How the study of ancient wisdom holds the key to solving both personal dilemmas and planetary crises
The ingredient to transform any situation, from reaching a simple goal to healing an illness
The journey of the quintessential human and what it means to the future of humanity
The opinions expressed here are those of the author/presenter and are not representative of Shift Network employees, customers, or other presenters.
Love this Speaker and What They Have to Say?
It can be yours to keep... forever.
Get lifetime access to the summit and bonus material by upgrading now!
UPGRADE HERE
Raven Sinclaire
Founder of Quintessential Human Coaching & Mentorship and Traceless Tours
Raven Sinclaire has a lifelong connection to the unseen world and an ability to see beneath the surface of current events or a person's sabotaging cycles. Her passion is to share insights and tools to help others enhance their lives, relationships, and careers through the laws of created things. From years of study came to her creative process called the 7 Steps to Mastery™, a synthesis of Hermetic wisdom, shadow work, and her own teachings. Raven is the creatrix of Quintessential Human Coaching for Life & Business, and Traceless Tours, travel consciously planned to limit environmental impact and support conservation efforts in the places they travel. She is a Magdalene High Priestess in the lineage of Nicole Christine and Anyaa McAndrew and the founder of the Temple of Ascension spiritual community. Raven is an international teacher and speaker and is currently working on her Master's in Scottish History at the University of Dundee. She is co-author of the best-selling anthology, Ready, Set, Live! and has an upcoming book Old Truths/New Light: Guidebook for Birthing the Quintessential Human.