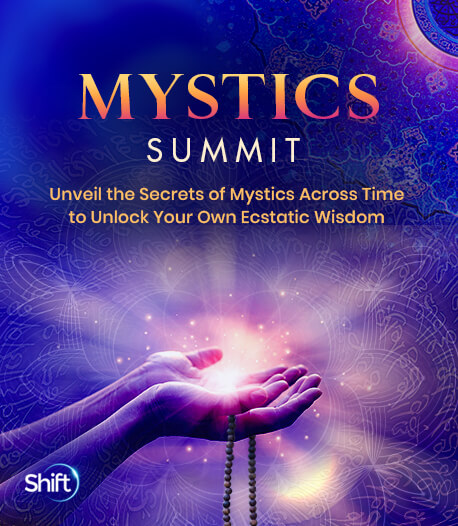 Program & Replays

Modern Mysticism: Using Intuition to Navigate Through Times of Great Transformation
Broadcast on August 19, 2022
With Rev. Ana Jones
Hosted by Carmen Acevedo Butcher, PhD
When ancient mystics passed on their teachings about The Way of the Love and Compassion, it was generally taught as The Way of The Heart. As Rev. Ana Jones teaches, following the heart does not mean following your emotions, but instead following the still small voice of intuition. Globally we are all experiencing a time of crisis convergence transforming our personal lives. Now more than ever everyone's inner mystic and intuitive gifts need to be honed for co-creating a better/brighter future.
In this session, you'll discover:
Insights on how to reconnect with and further cultivate the inner mystic within you
How the Path of Personal Mysticism in our modern times can help you live a healthier and more rewarding life
How to more clearly recognize your intuition and sharpen your spiritual senses
The opinions expressed here are those of the author/presenter and are not representative of Shift Network employees, customers, or other presenters.
Love this Speaker and What They Have to Say?
It can be yours to keep... forever.
Get lifetime access to the summit and bonus material by upgrading now!
UPGRADE HERE
Rev. Ana Jones
Renowned Interfaith Mystic, Intuitive Energy Healer, Spiritual Teacher, Author
Millions of people from all paths and walks of life have in some way interacted with Rev. Ana Jones' interfaith ministry work, applauding the clarity of her spiritual depth, and offering gratitude for the healing wisdom she shares that is profound and transformational. She is a gifted modern mystic who has served for many as a teacher of the teachers and healer of the healers, and her peers know her professionally as an insightful visionary and eloquent luminary.
As director of Questing Spirit LLC, she has organized and led dozens of retreats and pilgrimages on three continents and in the Hawaiian Islands. Her work has been featured on radio shows and at spiritual centers throughout the US. She is the author of The Teachings of Archangel Michael: A Handbook for Humanity' and the host of the wildly popular Archangel Michael & The Legion of Light page on social media. She also hosts the Celestial Voice Podcast on iTunes and is the recording artist of dozens of audio lectures and guided meditations.
A holistic healer for almost four decades, Ana practices multi-modal, master level, advanced forms of energy healing, and is a natural health consultant and medical intuitive. In addition to her professional practice with individuals, she is also a master teacher who provides training in the energetics of crystal healing, planetary healing, and the energetics of the body, mind, emotions, and spirit. She has been practicing spiritual healing and receiving light and message transmissions as a medium since the age of fourteen.