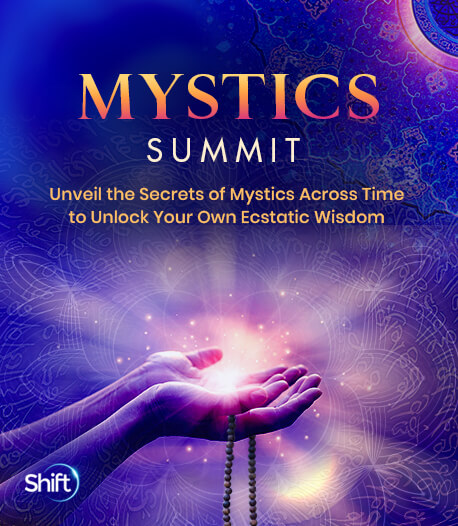 Program & Replays

Beyond Suffering: Trusting Your Authentic Desire as a Path to Whole-Hearted Service
Broadcast on August 17, 2022
With Rebekah Berndt
Hosted by Mike Morrell
Spiritual history is littered with the broken and bleeding bodies of mystics and saints. Rebekah Berndt asks, what if the inevitable suffering we face can be viewed as a portal to divine healing, replacing the toxic belief that we must continually struggle in order to heal and be of service? Genuine pleasure and authentic desire can lead us into the heart of divine consciousness and back into the world to offer our unique medicine with sustainable and life-giving passion.
In this session, you'll discover:
Why so many healers, changemakers, and mystic lovers of the world end up burnt-out, depleted, and sick
Why radically centering your own pleasure and wellbeing can improve your relationships and allow you to serve others better
A key practice for clearing heavy, stuck energy that is weighing you down and holding you back
The opinions expressed here are those of the author/presenter and are not representative of Shift Network employees, customers, or other presenters.
Love this Speaker and What They Have to Say?
It can be yours to keep... forever.
Get lifetime access to the summit and bonus material by upgrading now!
UPGRADE HERE
Rebekah Berndt
RN, spiritual coach, recovering activist
Rebekah Berndt has been a critical care nurse since 2004 and a mystic all her life. Raised a charismatic evangelical Christian, she became a witchy, Christo-pagan Episcopalian as an adult. In 2013, a spiritual crisis led her to activism, with a particular focus on climate change. Further spiritual and emotional crises left her feeling that there had to be better ways to create positive change.

She trained as a spiritual director with Stillpoint in Southern California, and in 2017 she underwent a rigorous year-long training in psychic reading and energy healing that completely transformed her life. She has a deep love for the Christian mystical tradition, medieval religious practice, and Hermeticism.
Her clients are activists, healers, ministers and others who are change makers but find themselves depleted, burnt-out, and stuck. Using embodied attention, energy healing, and ritual, she helps people to align with their highest truth, reclaim the lost and disowned pieces of themselves, and trust their authentic desires as a roadmap forward. When grounded in authenticity, integrity, and desire, we are able to allow the divine being to move through us and offer our gifts to the world in a way that is powerful, pleasurable, and life giving.