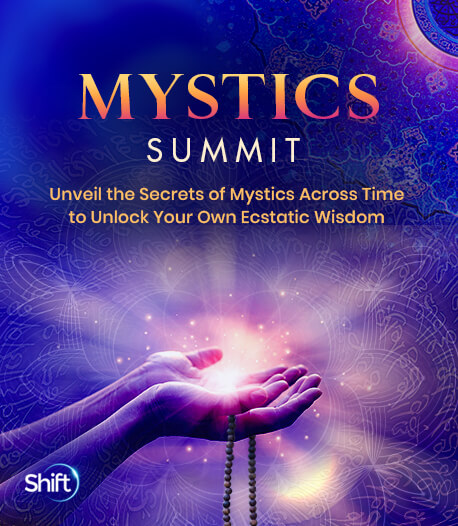 Program & Replays

How Does the Webb Telescope Awaken Our Mysticism in Times of Emergency?
Broadcast on August 15, 2022
With Matthew Fox
Hosted by Carmen Acevedo Butcher, PhD
"A new era of astronomy has begun" with the Webb Telescope now at work, says one scientist. "Every image is a new discovery and each will give humanity a view of the universe that we've never seen before," notes a NASA administrator. Thomas Berry says we recover a lost sense of the Sacred by connecting anew to the universe. Matthew Fox asks, can this sharing of the earliest galaxies and stars beaming into our living rooms awaken us to the sacredness of our 13.8 billion year journey?
In this session, you'll discover:
The ancient Mesoamerican teaching recognizes the compassionate Divine Feminine: "To be human one must make room in one's heart for the wonders of the universe"
Hildegard of Bingen, whom Matthew calls "the grandmother of the Rhineland mystics," centers creation & her love of Nature in her viriditas or greening theology
Creation Spirituality calls us to recognize our human interdependence on all creatures, honor and protect Creation, and develop an economic system that works for all beings
The opinions expressed here are those of the author/presenter and are not representative of Shift Network employees, customers, or other presenters.
Love this Speaker and What They Have to Say?
It can be yours to keep... forever.
Get lifetime access to the summit and bonus material by upgrading now!
UPGRADE HERE
Matthew Fox
Renowned Spiritual Pioneer & Author of More Than 35 Books
Rev. Matthew Fox, PhD,  is a spiritual theologian, an Episcopal priest and an activist for gender justice and eco-justice.  As a spiritual theologian he has written 39 books that have been translated into over 60 languages. Among them are Original Blessing, The Coming of the Cosmic Christ, A Spirituality Named Compassion, The Reinvention of Work, The Hidden Spirituality of Men, Christian Mystics and The Pope's War. He has contributed much to the rediscovery of Hildegard of Bingen, Meister Eckhart and Thomas Aquinas as pre-modern mystics and prophets. Fox holds a doctorate in the history and theology of spirituality from the Institut Catholique de Paris. The founder of the University of Creation Spirituality in California, he conducts dozens of workshops each year and is a visiting scholar at the Academy for the Love of Learning.
In joining the Episcopal Church over 20 years ago, Fox has been working with young people to reinvent forms of worship by bringing elements of rave such as dance, dj, vj and more into the Western Liturgy.  The Cosmic Mass has been celebrated over 100 times and in dozens of cities in North America. 
Fox is recipient of the Abbey Courage of Conscience Peace Award, the Ghandi King Ikeda Award, the Tikkun National Ethics Award and other awards. His latest books are Matthew Fox: Essential Writings on Creation Spirituality; Julian of Norwich: Wisdom in a Time of Pandemic—And Beyond; and The Tao of Thomas Aquinas: Fierce Wisdom for Hard Times. He is currently a visiting scholar at the Academy for the Love of Learning in Santa Fe, New Mexico.