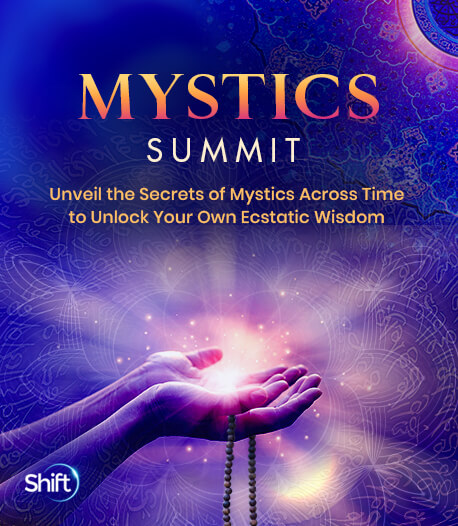 Program & Replays

The Paradox of Ethical Mysticism
Broadcast on August 15, 2022
With Rabbi Dr. Jay Michaelson
Hosted by Mike Morrell
Deep mystical practice, especially in extended or enhanced contexts, often engenders powerful peak experiences of various types. Yet ethical commitments to meaningfully reduce suffering – for oneself and especially for others – requires lightly holding these experiences, intuitions, and insights. Drawing on Biblical, Kabbalistic, Dharmic, and contemporary entheogenic sources, Rabbi Dr. Jay Michaelson will explore the dance between these poles as part of the contemporary mystic quest.
In this session, you'll discover:
Tools for development of the contemplative path beyond (while also affirming and continuing to evoke) peak experiences
Recognition of surprising (and disturbing) parallels between emergent/New Age spirituality and religious fundamentalism, and ways to prevent the former from becoming the latter
Maps for the integration of spirituality and social justice, contemplative practice and impactful political engagement
The opinions expressed here are those of the author/presenter and are not representative of Shift Network employees, customers, or other presenters.
Love this Speaker and What They Have to Say?
It can be yours to keep... forever.
Get lifetime access to the summit and bonus material by upgrading now!
UPGRADE HERE
Rabbi Dr. Jay Michaelson
Senior Editor, Ten Percent Happier and author of Enlightenment by Trial & Error
Rabbi Dr. Jay Michaelson is an author, political columnist, professor, and meditation teacher whose work focuses on the intersections of contemplative practice and social justice. Jay is a regular contributor to New York Magazine and Rolling Stone, writing primarily on the Supreme Court, religion, and LGBTQ equality. His ten books include The Gate of Tears: Sadness and the Spiritual Path... Everything is God: The Radical Path of Nondual Judaism... and the bestselling God vs. Gay? The Religious Case for Equality.  In the academic world, Jay is an affiliated assistant professor at Chicago Theological Seminary, and author of the new book The Heresy of Jacob Frank: From Jewish Messianism to Esoteric Myth.
Jay teaches meditation in Buddhist, Jewish, and secular contexts, and he is an editor and podcast host at Ten Percent Happier, a leading meditation startup that is authorized to teach in a Theravadan Buddhist lineage. He holds a PhD in Jewish Thought from the Hebrew University of Jerusalem, a JD from Yale Law School, and nondenominational rabbinic ordination.